"What Is A Googly?"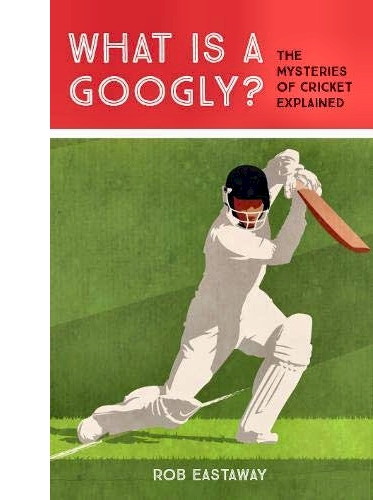 Originally published by Robson Books in 1992, this book aims to demystify cricket for those who had always found it impossible to understand. With gentle humour it explains where cricket came from, what happens on the field, what the tactics are, and the dos and don'ts of being a spectator, with each chapter headed by a question often asked by newcomers, including: 'Why do they rub the ball on their trousers?' and 'Who's Winning?'.

A new edition was published in 2019 to take account of the huge developments in Twenty20 and Women's cricket.


Support this fund and your local bookshop


All royalties from "What Is A Googly?" go to the Googly Fund. You can of course buy it from any online bookstore, but the book typically earns roughly five times as much in royalties if you purchase it from a local bookshop than if you buy from Amazon. If you buy from here, you are supporting independent book sellers.